Field Fertilizer
Hot summer days are no friend to your outfield grass. Rain Out will help you prevent brown spots.
After aerating your worn turf with a pitchfork, apply a thin layer of Rain Out and water. Rain Out's potassium polymer is a fertilizer. It bonds with the grass root system to hold moisture and encourage regrowth.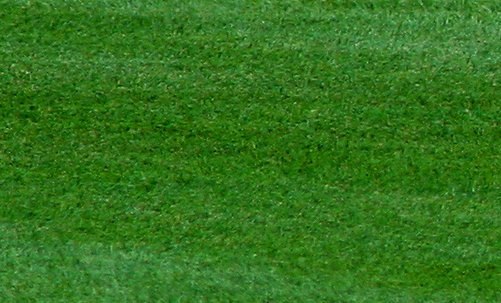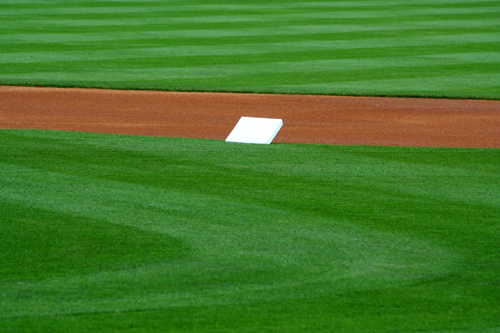 Turf Tests
During our initial testing and market research we received many questions concerning the effects of Rain Out on Turf areas and if the field would be hurt in any way. The photos below show that the turf actually thrives in the Rain Out. The Bermuda Tif-way 419 in the photos below has not been watered for as long as 4 weeks. Rain Out has the ability to dry the dirt so the game can be played but it also retains enough moisture to condition the field and reduce watering cost and time during the hottest times of the season.